freedom/ˈfriːdəm/ Learn to pronounce nounnoun: freedom; noun: freedom from; plural noun: freedom froms; plural noun: freedoms
1. the power or right to act, speak, or think as one wants."we do have some freedom of choice" h Similar:right to
entitlement to privilege prerogative due
absence of subjection to foreign domination or despotic government. "he was a champion of Irish freedom" h Similar:independence
self-government self-determination self-legislation self rule home rule sovereignty autonomy autarky democracy self-sufficiency individualism separation non-alignment emancipation enfranchisement manumission h Opposite:dependence the power of self-determination attributed to the will; the quality of being independent of fate or necessity. h Similar: scope latitude leeway margin flexibility facility space breathing space room elbow room licence leave free reina free hand leisure carte blanche
2. the state of not being imprisoned or enslaved."the shark thrashed its way to freedom" h Similar: liberty liberation release emancipation deliverance delivery dischargenon-confinemen textrication amnesty pardoning manumission disenthralment h Opposite:captivity
the state of being unrestricted and able to move easily."the shorts have a side split for freedom of movement"
unrestricted use of something."the dog has the freedom of the house when we are out"
3. the state of not being subject to or affected by (something undesirable)."government policies to achieve freedom from want" h Similar: exemption immunity dispensation exception exclusion release relief reprieve absolution exoneration impunity letting offa let-offderogation h Opposite:liability4. Britisha special privilege or right of access, especially that of full citizenship of a city granted to a public figure as an honour."he accepted the freedom of the City of Glasgow"5. archaicfamiliarity or openness in speech or behaviour. h Similar: naturalness openness lack of reserve/inhibition casualness informality lack of ceremony spontaneity ingenuousness impudence familiarity over familiarity presumption forwardness
cheek
Origin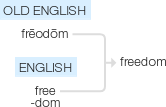 Old English frēodōm (see free, -dom).Translate freedom toUse over time for: Freedom
Food for thought!
Ask not what you can do to your country but what your country can do to you.
President Trump is no Kennedy but let your country have a Future and your children have a Mother or Father an Uncle or an Aunt a Grandparent or guide or most importantly let your future seed have a life.
Ich bin ein Berliner
"Ich bin ein Berliner" (German pronunciation: [ˈʔɪç ˈbɪn ʔaɪn bɛɐ̯ˈliːnɐ], "I am a Berliner") is a speech by United States President John F. Kennedy given on June 26, 1963, in West Berlin. It is widely regarded as the best-known speech of the Cold War and the most famous anti-communist speech. Kennedy aimed to underline the support of the United States for West Germany 22 months after Soviet-occupied East Germany erected the Berlin Wall to prevent mass emigration to the West. The message was aimed as much at the Soviets as it was at Berliners and was a clear statement of U.S. policy in the wake of the construction of the Berlin Wall. Another phrase in the speech was also spoken in German, "Lasst sie nach Berlin kommen" ("Let them come to Berlin"), addressed at those who claimed "we can work with the Communists", a remark at which Nikita Khrushchev scoffed only days later.
The speech is considered one of Kennedy's best, both a notable moment of the Cold War and a high point of the New Frontier. It was a great morale boost for West Berliners, who lived in an enclave deep inside East Germany and feared a possible East German occupation. Speaking from a platform erected on the steps of Rathaus Schöneberg for an audience of 120,000, Kennedy said,
From Wikipedia, the free encyclopedia
Jump to navigation Jump to search
June the 2nd 2020 – Where is the Love?